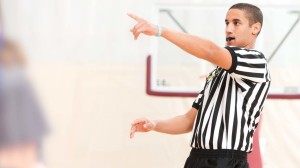 It's time to take the lead. Upwards is looking for men willing to pass on the joy of basketball and the grace of our Savior. What is needed to referee?
A Christian Testimony
A Completed referee training book (available at Myupward.org)
A Commitment to referee a game or games each weekend. (January– February)
A Call to lead and pray with the players and coaches at the beginning of each game.
It's time to make your call.
Contact Jim Colston or our church office for more information.